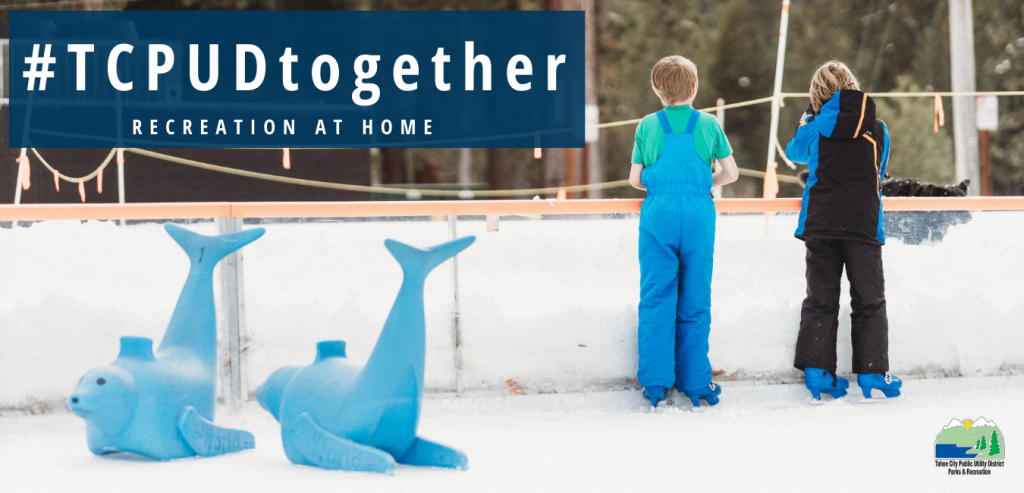 ​
Welcome to the TCPUD Recreation Resource Center! Our team is committed to continuing to support our community as we navigate the new learning and recreation challenges we face today. We're here for you and now offer this Recreation Resource Center as the place to find fun activities to do at home. We invite you to check out this working list of local and global resources that will help you stay fit, engaged, and connected.
Share With Us
We invite you to share the extraordinary experiences you are creating at home with us. Email your photo or video or tag us using #TCPUDtogether to share on our TCPUD Parks & Recreation Facebook and Instagram pages. 
Follow Us
Be sure to follow us on Facebook at https://www.facebook.com/tahoecityparksandrecreation/ and on Instagram (@tcpud) for ideas to help keep you and your loved ones active at home and for updates from TCPUD Parks and Recreation. 
Please note that we do not endorse or receive funds to advertise any of the third party sites or services listed or referenced on this page.