Park Activities
Complete your waiver here and save time when you arrive.
The Tahoe City Winter Sports Park is closed for the 2019-2020 winter season. Join us later this spring at the Tahoe City Golf Course and next winter at the Tahoe City Winter Sports Park. Thank you for the great season. 
Sledding
Family fun for everyone. Our family friendly sled hill is located adjacent to beautiful Lake Tahoe. Spend the day sliding and laughing on our man-made sled hill. Disc rental is included with the purchase of your sled hill pass. No outside sleds permitted.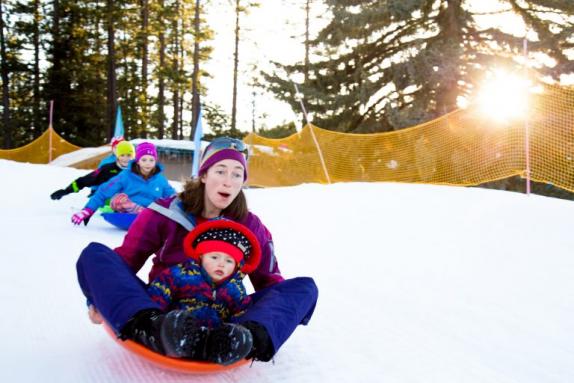 Snowshoeing
This fun winter adventure has a very small learning curve and you will be out exploring on the snow in no time. We carry snowshoes in a variety of sizes for adults and children. No special shoes are necessary and this is definitely fun for everyone!
Skiing
Experience the thrill of gliding on snow. Our groomed cross country ski trails wind around 4km of meadow terrain with views of Lake Tahoe. Trails are groomed daily with both traditional cross country ski tracks and wide lane for skate skiing.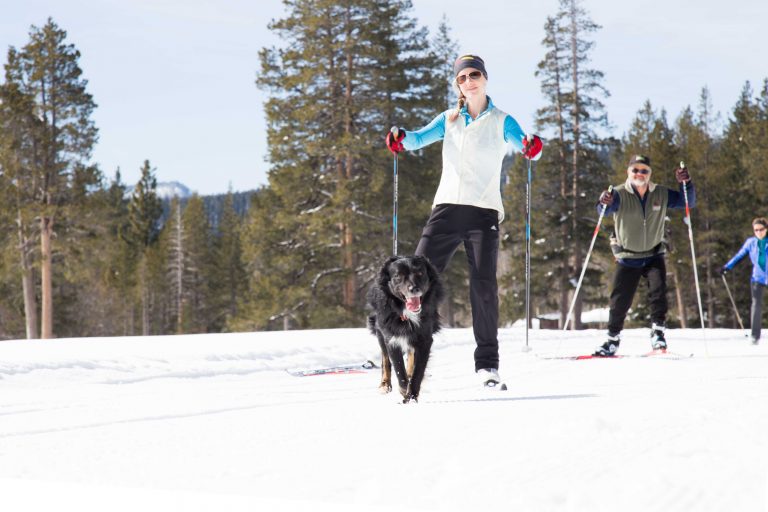 Fat Biking
For a different snow experience, hop on a Fat Bike and take a morning spin on our designated packed walking/biking trail around the meadow. The wide, knobby tires glide effortlessly over the snow-packed trails. A Fat Bike Trail Pass is not required to access the designated walking/biking trail. Rentals are not available on-site. Please do not ride on groomed ski trails.
Ice Skating
Whether or not you live in an area that receives true winter weather, getting out on the Tahoe City Ice Rink is a great way to embrace the season. Skating teaches balance, improves strength and encourages kids, and adults, to keep trying. Ice skates and skating aids are available for rent.