Aikido (18+)
Description
This class is taught by longtime local Douglas Dale and instructor Zach Hymanson. Aikido, often called "the Art of Peace" is a non-competitive martial art with a focus on balance and non-violent resolution as a means of peace. The movements focus on keeping a centered balance and flowing with energy naturally. Originating from Japan, the art form emerged as a counter movement from the previous more "martial" methods. Visit northlaketahoeaikdio.com for more information. 
Details
Days:

Ongoing Tuesdays

Ages:
17+
Times:

5pm - 7pm 

Location:
Fairway Community Center
Fee:

$10 per class

$50 per month

Note:
Register onsite with instructor.  There is no online registration for this program.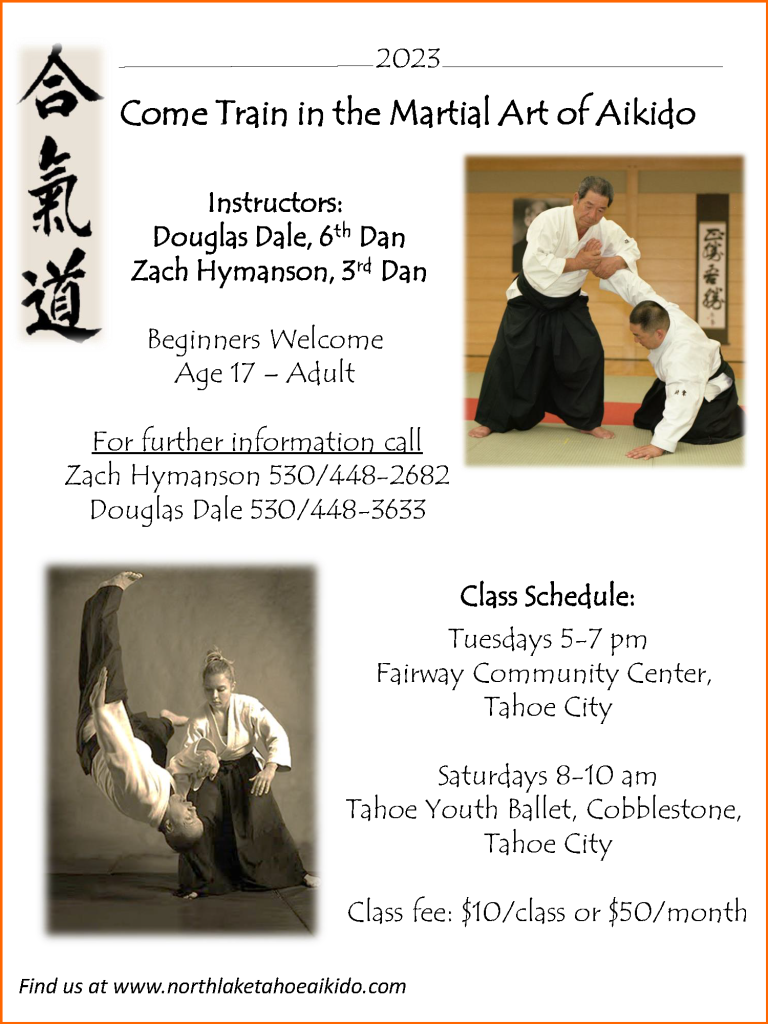 Please contact us at (530) 583-3440 or via email