Multi-Use Trails
Description
The perfect way to tour the North and West shore of Lake Tahoe is using our 23-mile multi-use trail network. Along the way you may find bicyclists, joggers, strollers, and even anglers enjoying the views. Parking for use of the trails is available at 64-Acres Park. Motor vehicles are strictly prohibited on the trails except for authorized maintenance. Please watch for maintenance workers and equipment. We request all trail users to be tolerant and respectful of everyone's mutual right to use these trails.
2019 Multi-Use Trail User Survey Report (PDF)
Multi-Use Trail System Is Open 
The TCPUD continues to monitor the continually and rapidly changing circumstances of COVID-19 and its impact on our community. We recognize our residents need to exercise, practice self-care, and get their pets out. For these reasons, the Trail System remains OPEN to the public. Please follow all regulations and guidance regarding social distancing measures. For updated information on the operating status of our Parks & Recreation Services and Facilities, visit here.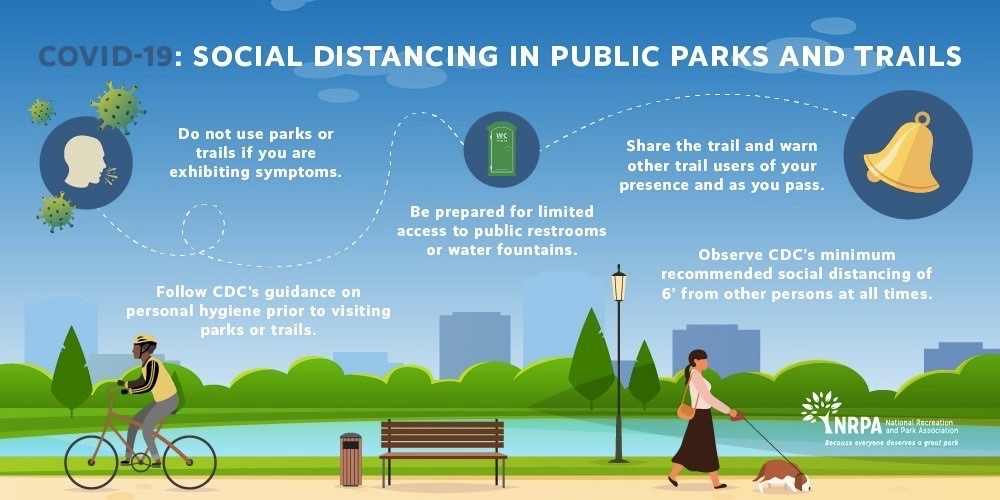 2019-2020 Winter Trail Snow Removal
Interested in exploring North Lake Tahoe using our multi-use trail network this winter? To learn the specific location of the cleared winter trails, visit the following updated trail map from the Lake Tahoe Bike Coalition. Enjoy the trails!
Winter 2019-2020 Trail Snow Removal Map
Rules of the Road:
Please help to increase everyone's enjoyment of the trails by observing the Rules of the Road:
Keep right, pass on left when safe.
Blaze a trail of kindness.
Alert when passing.
Use safe speeds.
Always use a light at night.
Look and listen, be respectful.
Speed limit is 15 mph.
Class 1 and 2 E-bikes permitted.
Bikes yield to pedestrians.
Keep dogs on a short leash.
Yield to oncoming traffic.
Please contact us at (530) 583-3796 or facilities@tcpud.org
Multi-Use Trail Map (PDF) Bike Rules and Map (PDF)