Bocce Ball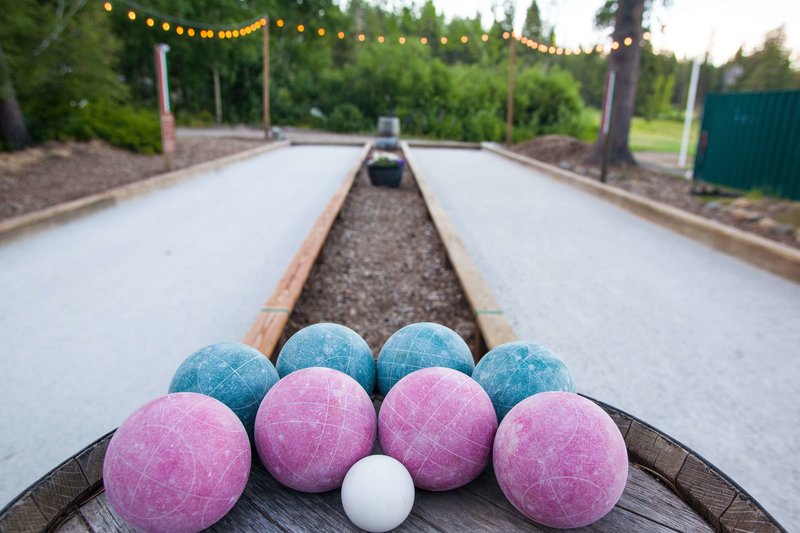 Due to current fire activity, playoff games are temporarily postponed. For schedule updates, please visit Time Sideline.
Description
Time to get on a roll! Bocce Ball is played with teams of 2-8 where players try to land their bocce ball closest to the pallino. Closest to the pallino scores points, furthest away doesn't. League is self-officiated and food and beverages are available at Cafe Zenon. 
Registration for Summer Leagues opens Wednesday, May 12 at 8am.
League Details
League Dates:

Spring League 2021: May 4 - June 3; 5 weeks, No Playoffs

 

Summer League 2021: June 8 - August 19; No games July 5 - 9; Playoffs are August 24 - 26.

Days:

Spring League:

Tuesdays; May 4th - June 1st

Thursdays; May 6th - June 3rd

 

Summer League:

Tuesdays; June 8 - August 17

Wednesdays; June 9 - August 18

Thursdays; June 10 - August 19

Times:
6:00pm and 7:15pm starts
Location:
Tahoe City Golf Course 
Fee:

Spring League: $60 per team 

 

Summer League: $120 per team
Please contact us at (530) 583-3440 or via email